Cleaning And Sanitising
Posted By: Grand Castles | Posted Date: Wednesday, June 10, 2020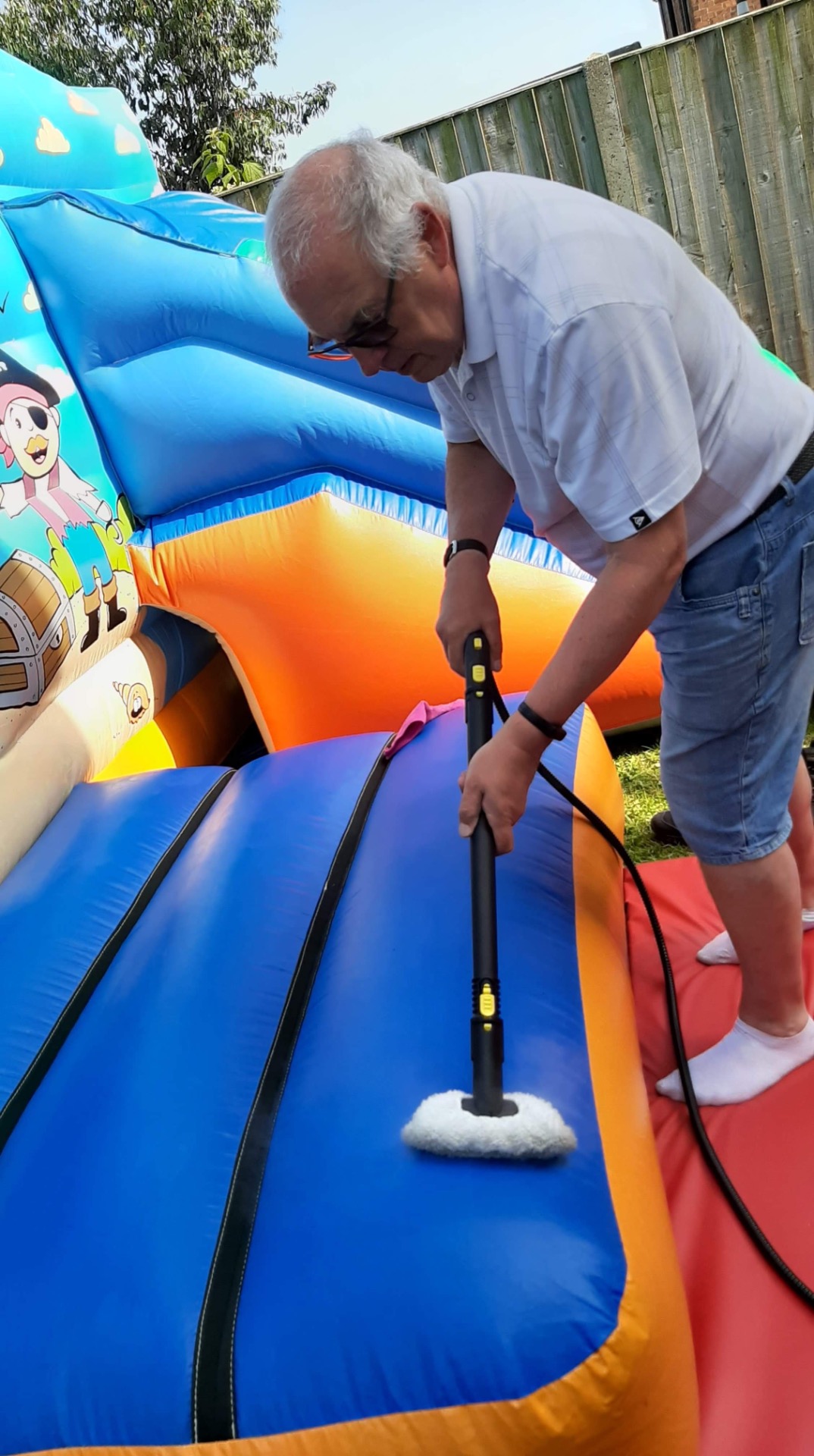 Cleaning and sanitising

You will see us say quite a lot about cleaning and sanitising our bouncy castles - but what does this actually mean?

This is a typical cleaning process for one of our inflatables:
Following a minimum 72 hour quarantine following each hire....
1) Any loose dirt, grass, sequins, food etc is removed by either a hand brush and/or a handheld portable vacuum cleaner.
2) The unit is then sprayed with a professional bouncy castle cleaning product.
3) The unit is then steam cleaned (see photo)
4) The unit is then sprayed with Envirosafe Virus & Bacteria Cleaner & Sanitiser which forms an effective barrier against enveloped viruses such as coronavirus Covid-19. Envirosafe is independently tested and conforms to the following standards;
ANTI-BACTERIAL EN1276 LOG KILL 6 = 99.9999%
ANTI-VIRAL EN14476 LOG KILL 4.33 = 99.99%
ANTI-FUNGAL EN1650 LOG KILL 6 = 99.9999%
5) A 2nd application of Envirosafe is applied when we have installed your inflatable - this gives 24 hour protection after 5 minutes drying time.

This is quite a lengthy process but is our assurance to you that each of our inflatables is clean, sanitised and as safe as possible when we arrive with it to set up your hire.