Weekly Update 12th June
Posted By: Grand Castles | Posted Date: Sunday, June 12, 2022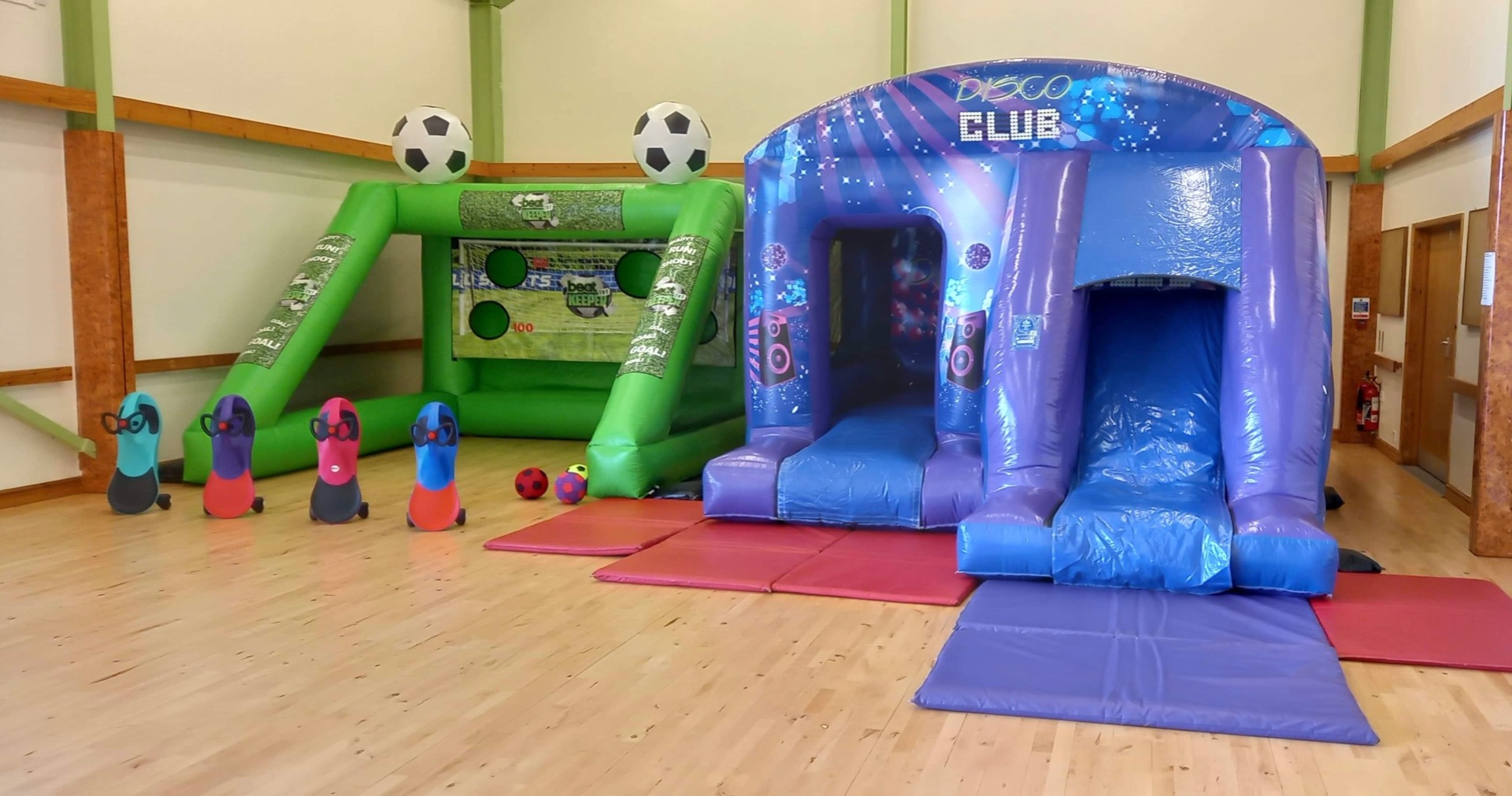 Summer bookings continue to come in almost daily, with most weekend dates in June now fully booked and enquiries as far ahead as December - please don't leave it too late to book as we don't like to disappoint. It's worth bearing in mind that some halls in the area have lower ceilings than others, so if you're planning an indoor party it's always worth checking which bouncy castles will fit in your chosen hall and we are happy to help with this where we can.
Although we do have a number of party packages on our website they may not be exactly what you want - we will always happily combine any of our items in a package and quote you a competitive price!
In order to keep our equipment in tip-top condition we unfortunately do not leave our equipment overnight, and our latest collection time is now 7pm so we can get everything collected and packed away before the damp evening air descends.
We have had our Dance and Bounce children's disco bouncy castle for around five years now and we have decided to retire it when its safety test expires in July. But don't worry…we are replacing it with a brand new updated unit - The Dance and Bounce Disco Club which we are expecting to take delivery of in the last week of June. As soon as it arrives and we've checked it over we will open up the booking diary for what we're sure will be a very popular bouncy castle.
In light of ever increasing fuel costs we have unfortunately had to review our delivery areas and charges to reflect this and charges are now set by distance rather than by postcode. If your town/village is not listed, just drop us a message and we'll tell you if we deliver there and quote a delivery price. We will continue to review these as the price of fuel changes and do our best to maintain our great value service of providing safety tested equipment, installed by RPII trained and accredited operators at a competitive price.
Looking forward to some decent summer weather before long, these windy weekends really aren't helping with people's party plans, but we can't put inflatables out in winds above 24mph - and we always put safety first.