Weekly Update 18th July
Posted By: Grand Castles | Posted Date: Monday, July 18, 2022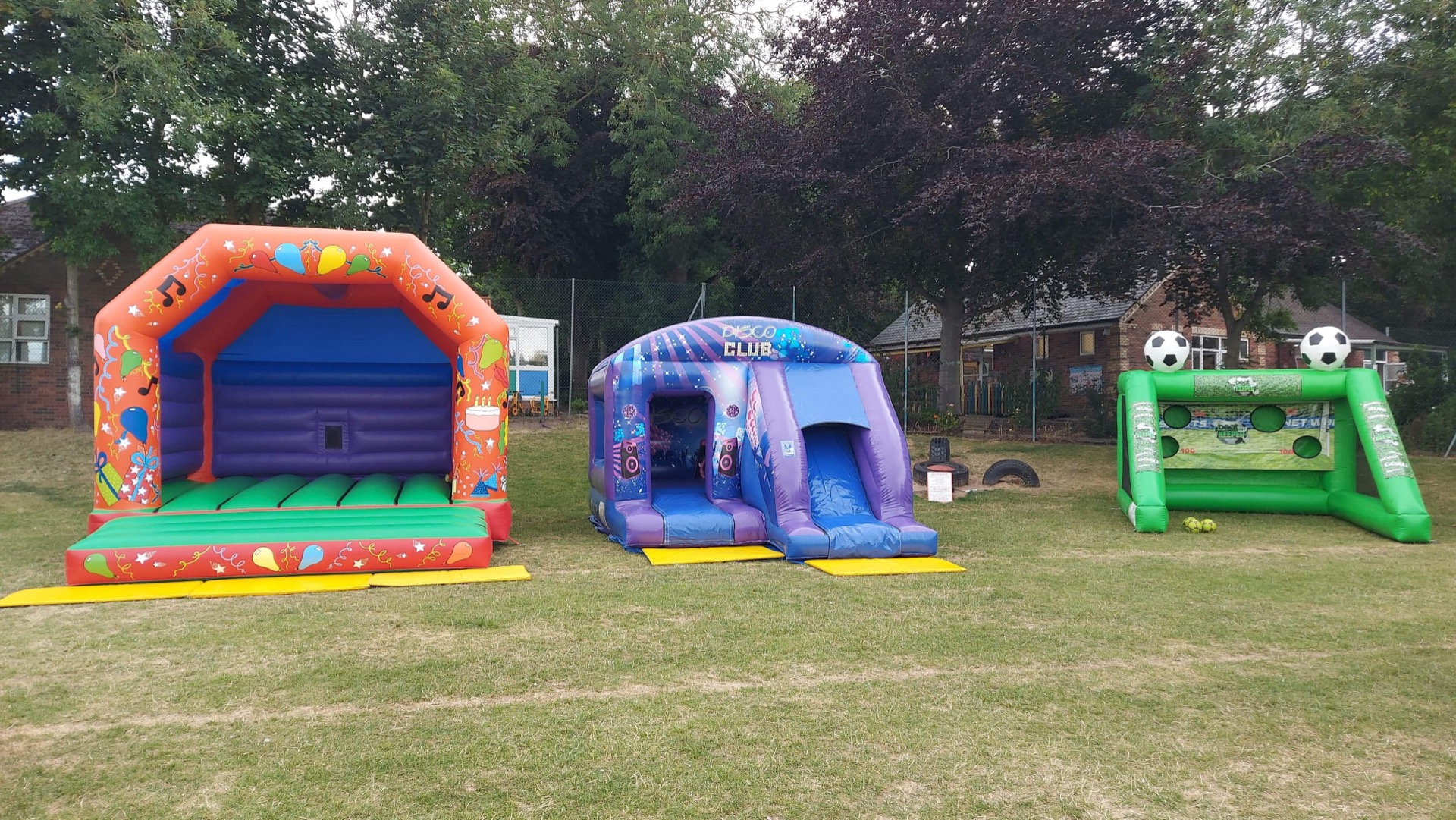 Weekly Update 18th July
We always advise you to book as early as you can as some dates do book up very quickly. We have limited weekend availability throughout July and August with the following dates already being fully booked: Saturday 23rd July, Sunday 7th August, Saturday 13th August, Saturday 20th and Sunday 21st August. Please don't leave it too late to book as we don't like to disappoint.
Our prices are "Per Hire" - what this means is the price is the same whatever the length of the hire period whether that be 2 hours or 8 hours. The reason behind this is that our costs are incurred by buying, maintaining, cleaning, delivering and collecting the equipment, along with administration costs, safety testing, insurance, training etc. Therefore our "cost per hire" is pretty static and is the same for every hire irrespective of length. For garden parties we generally deliver in the morning and collect late afternoon/early evening, whereas for parties in halls we deliver and collect according to the times you have the hall from/until.
When you make your booking we ask for a £25.00 deposit payable on the day you book. This allows us to reserve your items and arrange a suitable delivery and collection spot in our schedule. We regret that we are unable to reserve items or dates without a deposit. Your balance is then due prior to the commencement of the hire period, and can be paid online using the link in your confirmation email, or we accept cash or card payments upon delivery of your items.
Although weekends are our busiest time, we do also welcome bookings on weekdays. This week we had our Party Themed bouncy castle out to keep the children entertained at a 70th birthday party in Faldingworth on Tuesday, and were happy to be asked to support Huttoft Primary School at their Summer Fair on Friday with our Celebration themed bouncy castle, Jump and Slide Disco Club, Beat the Keeper penalty shootout game and Beat The Buzzer game. Saturday saw an early start for a garden party with our Pirate and Mermaid themed bouncy castle with slide, before we set up our Gold Soft Play Package in The Coronation Hall in Woodhall Spa. We then had the pleasure of providing our Celebration themed bouncy castle for a music festival inspired wedding at Deers Leap. The heat really started to kick in on Sunday, which led us to make some slight adjustments to our hires, with our Party Themed castle being set up in the shade of a lovely old pine tree, and our Pirate and Mermaid themed bouncy castle with slide moved into Legbourne Community Centre. Thank you all for your custom and continued support.