Weekly Update 3rd July
Posted By: Grand Castles | Posted Date: Sunday, July 3, 2022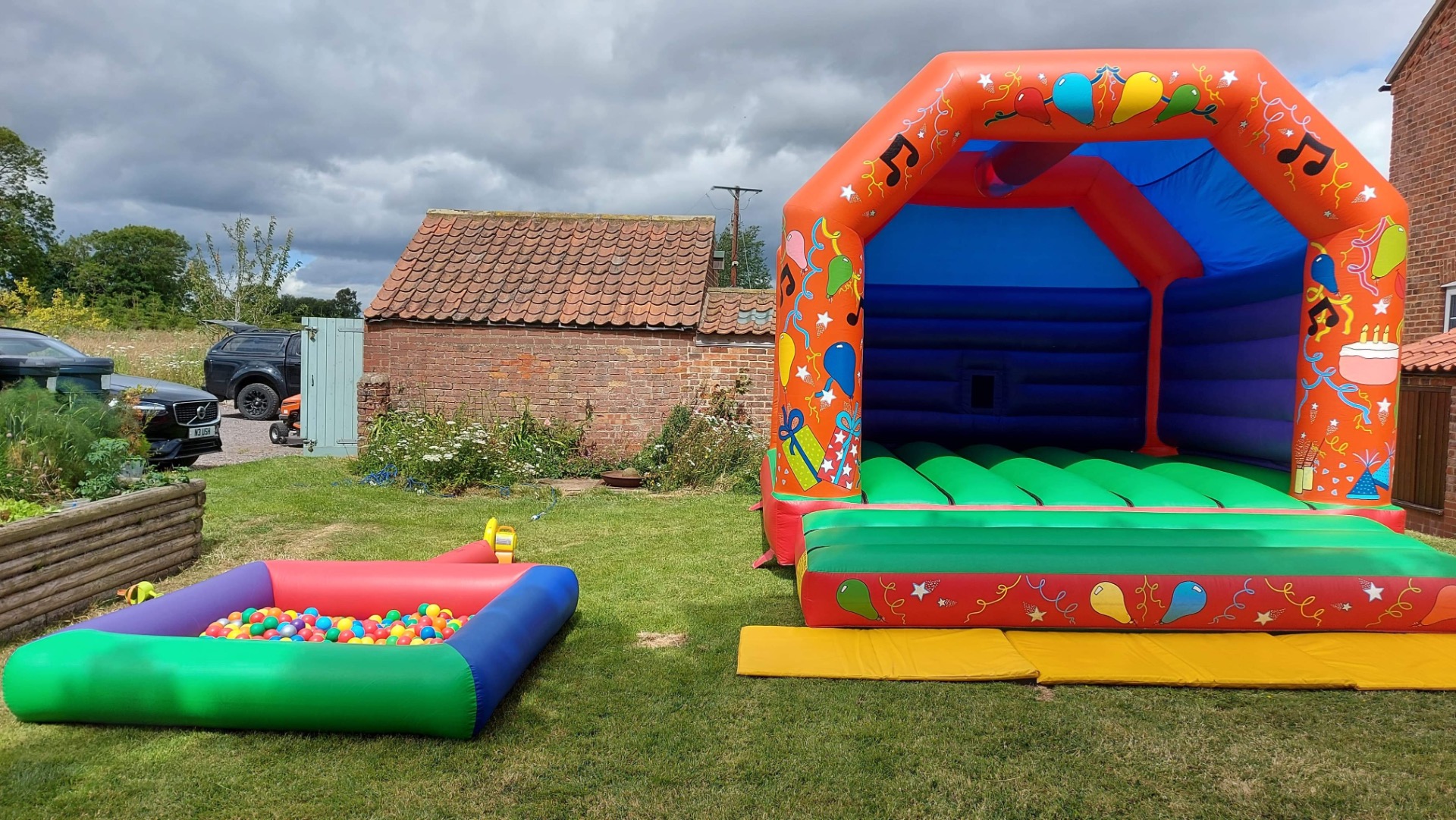 Latest News from Grand Castles
We have a delivery checker on the home page of our website where you can see if we deliver to your town/village and whether a delivery charge will apply. Please check this prior to making your booking - we like to be clear on our pricing. Obviously we can't list every town and village on there so if yours isn't listed please drop us a message and we can tell you if it's in our area and whether a delivery charge will apply.
We regularly get asked "How early do I need to book?" and there is no answer to this other than "As soon as possible!"
Many weekend dates through the summer are now fully booked or have limited availability. We no longer have any availability at all on the following weekend dates - Saturday 9th July, Sunday 7th August and Saturday 13th August, and we already have bookings for next year, however we do have some availability on other dates. So our advice is always to book early - you may get lucky if you leave it to the last minute as we do sometimes get cancellations but this cannot be guaranteed.
You can contact us quickly and easily through our website by clicking on the Messenger icon in the bottom right hand corner, but please log in when messaging us. We reply to all messages, but if you continue as a guest you might not see our reply.
Our Dance and Bounce Disco Club bouncy castle is now available to book through our website. This great looking castle costs from just £75 as a standard castle, or £90 with disco lights and a Bluetooth speaker fitted and replaces our popular Dance and Bounce castle which we have now removed from our fleet.
Another breezy and showery weekend on the cards meant we were once again keeping an eye on the weather forecast and making plans to rearrange hires or move them into halls, barns or whatever suitable indoor space was available. Current HSE guidance is that inflatables cannot be used outside in wind gusts over 24mph or rain heavy enough to make the bounce bed wet. Luckily the weather relented a little and we were able to deliver a full weekend of hires, albeit with a bit of flexibility and a few crossed fingers!
When making your booking you are required to select the surface your equipment is being installed on - Please note we do not install on any hard surfaces outdoors, we only install on a suitable grassed area as this is the only way we can safely secure the inflatable.